Description
Description
UNI-T UT171B Digital Multimeter is with high precision, high reliability, high safety, automatic range of characteristics and now avaible in Pakistan.
Accurate measurement of the voltage signal at 100 kHz broadband conditions, square wave signal, conductivity and other signals;
Product chip sets the start mode VFC, the internal will go through a filter circuit in particular high frequency interference filters, ensuring accurate measurement data! You can apply occasions with VFC frequency voltage, full scale overload protection and unique design, a more remarkable generation of practical electrical measurement instruments.
It can be used to detect various types of universities, foundry, telecommunications, manufacturing, oil, defense, electricity, electricity, circuits, electrical equipment, maintenance and repair of the ideal tool.
Specifications:
TRMS

USB connection to PC

high accuracy

datalogging 1000 values

input protection

industrial grade quality

build in rechargeable battery

admitance, temperature
Specifications:
DC Voltage 600mV/6V/60V/600V/1000V ±(0.025%+5)

AC Voltage 600mV/6V/60V/600V/1000V ±(0.4%+40)

DC Current 600μA/6000μA/60mA/600mA/6A/10A ±(0.15%+10)

AC Current 600μA/6000μA/60mA/600mA/6A/10A ±(0.75%+20)

Resistance 600Ω/6kΩ/60kΩ/600kΩ/6MΩ/60MΩ ±(0.05%+2)

Capacitance 6nF/60nF/600nF/6μF/60μF/600μF/6mF/60mF ±(2.5%+40)

Admittance 60nS (±2.5%+40)

Frequency 10Hz~10MHz ±(0.01%+5)

Temperature -40°C~1000°C ±(1%+3°C)*

*only up to 230°C with standart accessory thermocouple
Features:
Display Count 60000

Auto/Manual Range

True RMS

Bandwidth 100kHz

AC+DC

4-20mA Loop

LoZ (AC)

VFC

Diode test

Continuity Buzzer

Duty Cycle

NCV

Data Hold/MAX/MIN

Relative Mode

Peak Hold

Data Storage 9999

USB Interface

EBNT Display

LCD Backlight

Analogue Bar Graph 31

Rechargeable

Mis-plug Alarm

Low Battery Indication

Auto Power Off

Input Protection

Input Impedance for DCV around 10MΩ
General Characteristics:
Power 7,4V 1800mAh Li-Ion Battery

LCD Size 70,6×49,5mm

Weight 384g

Size 206x95x55mm
Package Include:
1 x UNI-T UT171B Digital Multimeter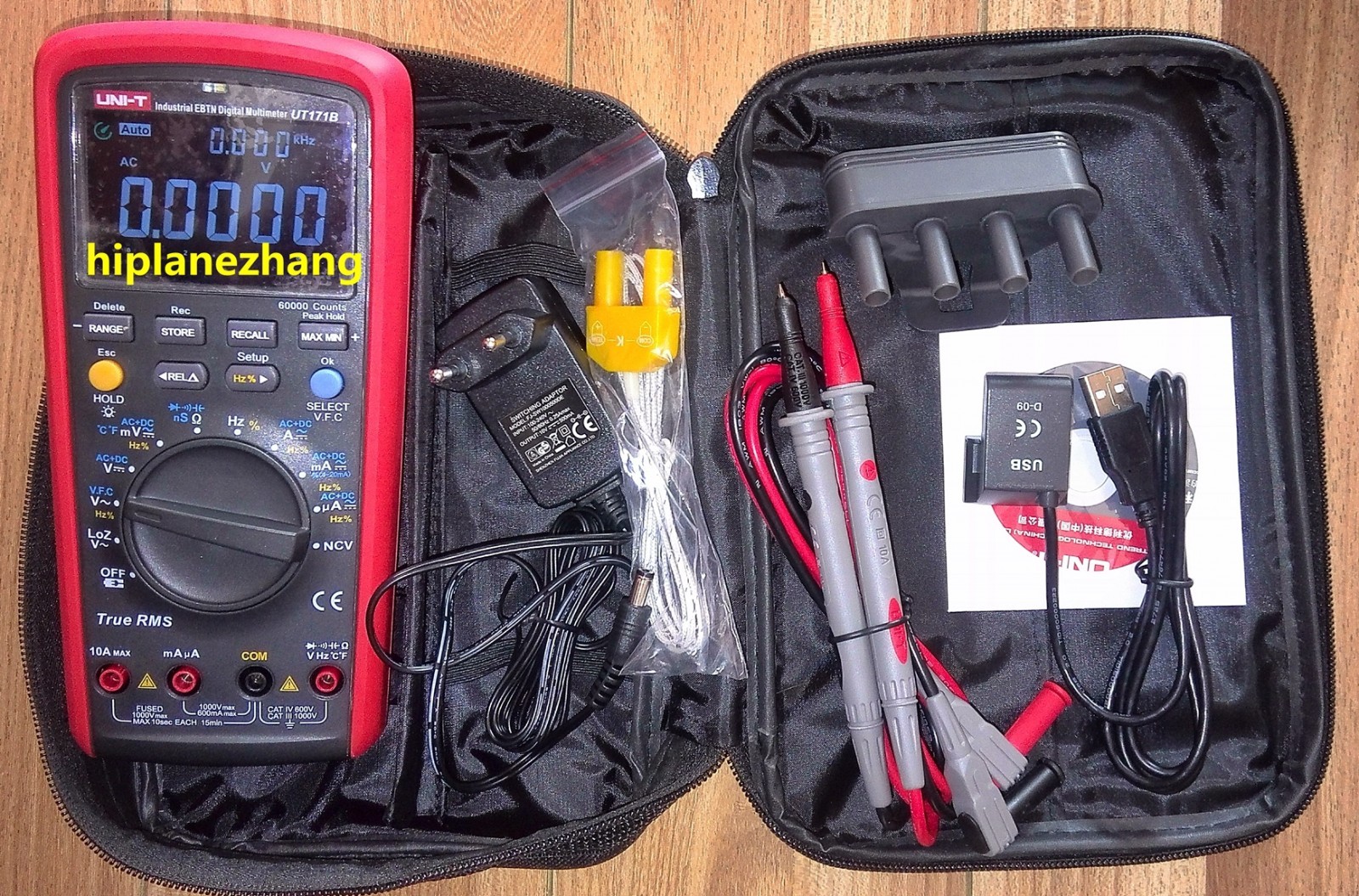 An internal link is any link from one page on your website to another page on your website. Both your users and search engines use links to find content on your website. Your users use links to navigate through your site and to find the content they want to find. Search engines also use links to navigate your site. They won't find a page if there are no links to it.
There are several types of internal links. In addition to links on your homepage, menu, post feed, etc, you can also add links within your content. We call those contextual links. Contextual links point your users to interesting and related content. Moreover, they allow search engines to find out what content on your site is related and to determine the value of that content. The more links an important page receives, the more important it will seem to search engines. Therefore, good internal links are crucial to your SEO.
An internal link is any link from one page on your website to another page on your website. Both your users and search engines use links to find content on your website. Your users use links to navigate through your site and to find the content they want to find. Search engines also use links to navigate your site. They won't find a page if there are no links to it