Description
Description
Heart Rate data can be use in many Electronic design and microcontroller projects. But the heart rate data is difficult to read. However the Pulse Rate Sensor Arduino helps us to read heart rate. The Heart Beat Pulse Sensor Amped is a plug-and-play heart-rate sensor for Arduino. It can be used by students, artists, athletes, makers, and game & mobile developers who want to easily incorporate live heart-rate data into their projects.
It essentially combines a simple optical heart rate sensor with amplification and noise cancellation circuitry making it fast and easy to get reliable pulse readings.
Pulse Rate Sensor Arduino adds amplification and noise cancellation circuitry to the hardware. It's noticeably faster and easier to get reliable pulse readings. Pulse Sensor Amped works with either a 3V or 5V Arduino.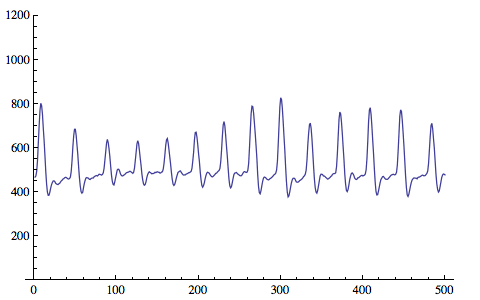 Pulse Sensor Arduino Hookup
Connect the sensor's power supply pins to the Arduino board supply pin as Red – 5V, Black – GND, and Purple – A0 (analog input 0) it's over. This Analog input reading can be display in the serial terminal of Arduino IDE or it can be draw as the pulse by using Processing IDE..
---
 Features :
A Color-Coded Cable, with a standard male header connectors. Plug it straight into an Arduino or a Breadboard. No soldering is require.
The Pulse Sensor has 3 holes around the outside edge which makes it easy to sew it into almost anything.
Visualization software (made in Processing) to instantly see the output of the sensor and for troubleshooting.
Package Includes :
1 x Heart Beat Pulse Sensor
There are several types of internal links. In addition to links on your homepage, menu, post feed, etc, you can also add links within your content. We call those contextual links. Contextual links point your users to interesting and related content. Moreover, they allow search engines to find out what content on your site is related and to determine the value of that content. The more links an important page receives, the more important it will seem to search engines. Therefore, good internal links are crucial to your SEO.